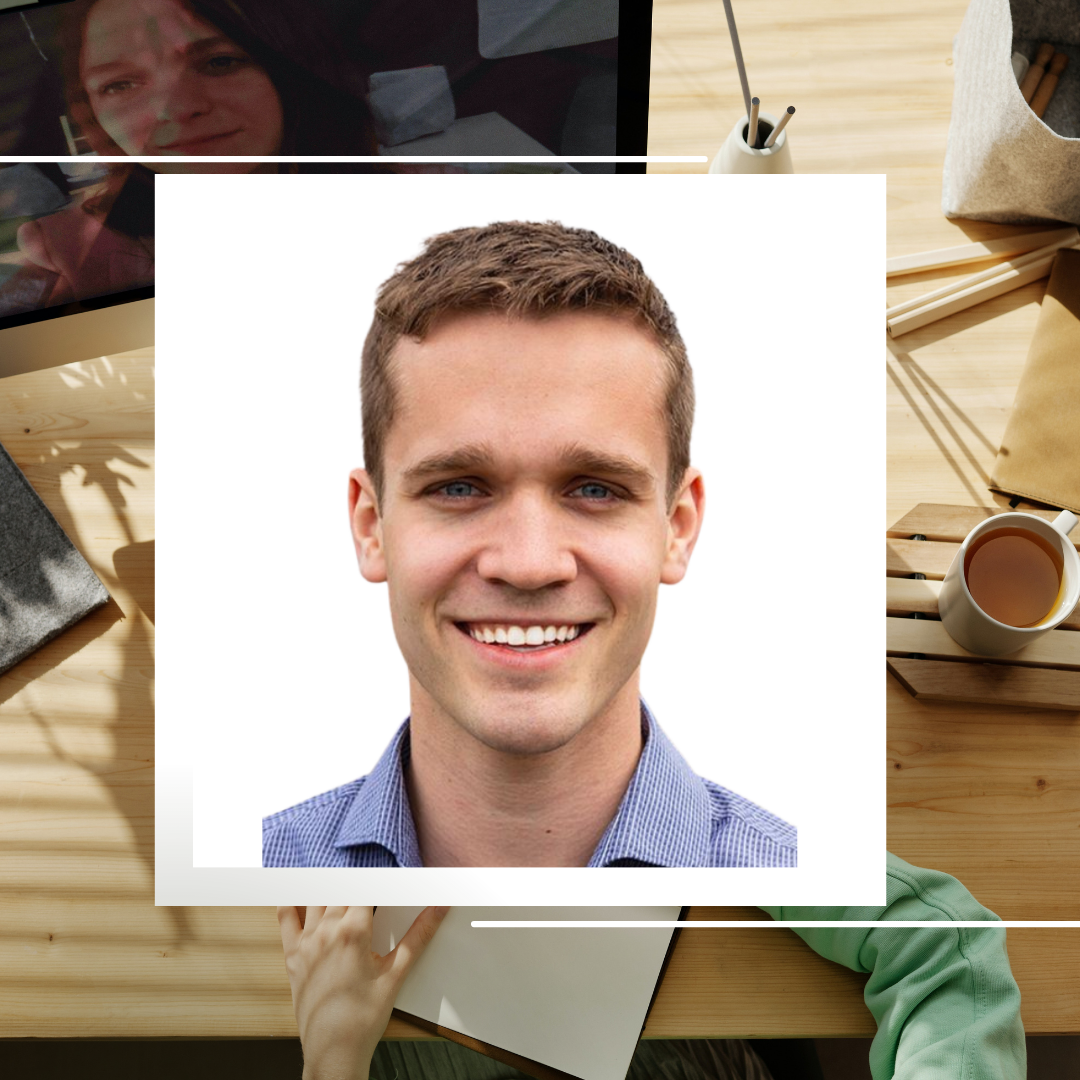 Matthew Lawrence (He/Him)
Matthew is our founder and holds a Bachelor of Mechanical Engineering degree and is currently completing his Masters of Education at Yorkville University. Matthew oversees all of our students and programs at EDUCO and is continuously looking for ways to improve the business and provide the best educational experience to our students. Matthew is looking forward to another exciting year of growth for EDUCO and our students!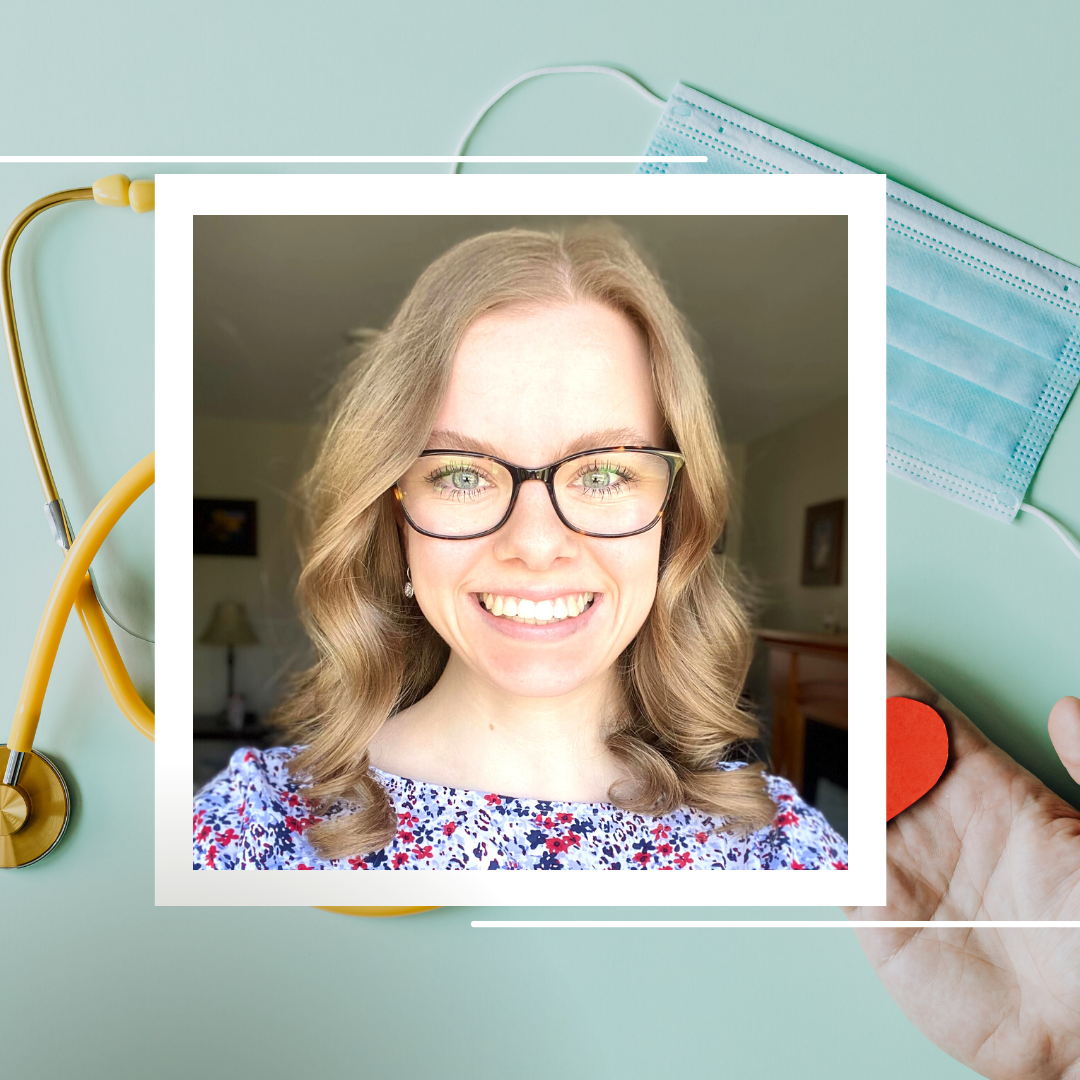 Megan Coles (She/Her)
Megan is a pediatric Registered Nurse at the Janeway Children's Health and Rehabilitation Centre. Throughout her degree, Megan received numerous awards for academic excellence, volunteerism, and leadership. Megan has 8 years of experience as a tutor. Megan specializes in all nursing theory courses and provides excellent support to nursing students completing the BScN degree. She is excited to help nursing students gain the knowledge, confidence, and skills needed to succeed in their nursing careers!
Gabby Dupont (She/Her)
Gabby has completed an Honours Degree in Behavioral Neuroscience at Memorial University. Gabby has been tutoring since she graduated from High School and developed a strong passion for working with students to grow and build their confidence. Gabby's enthusiastic and bubbly personality allows her to build strong connections with her students and take a fun, innovative approach to education!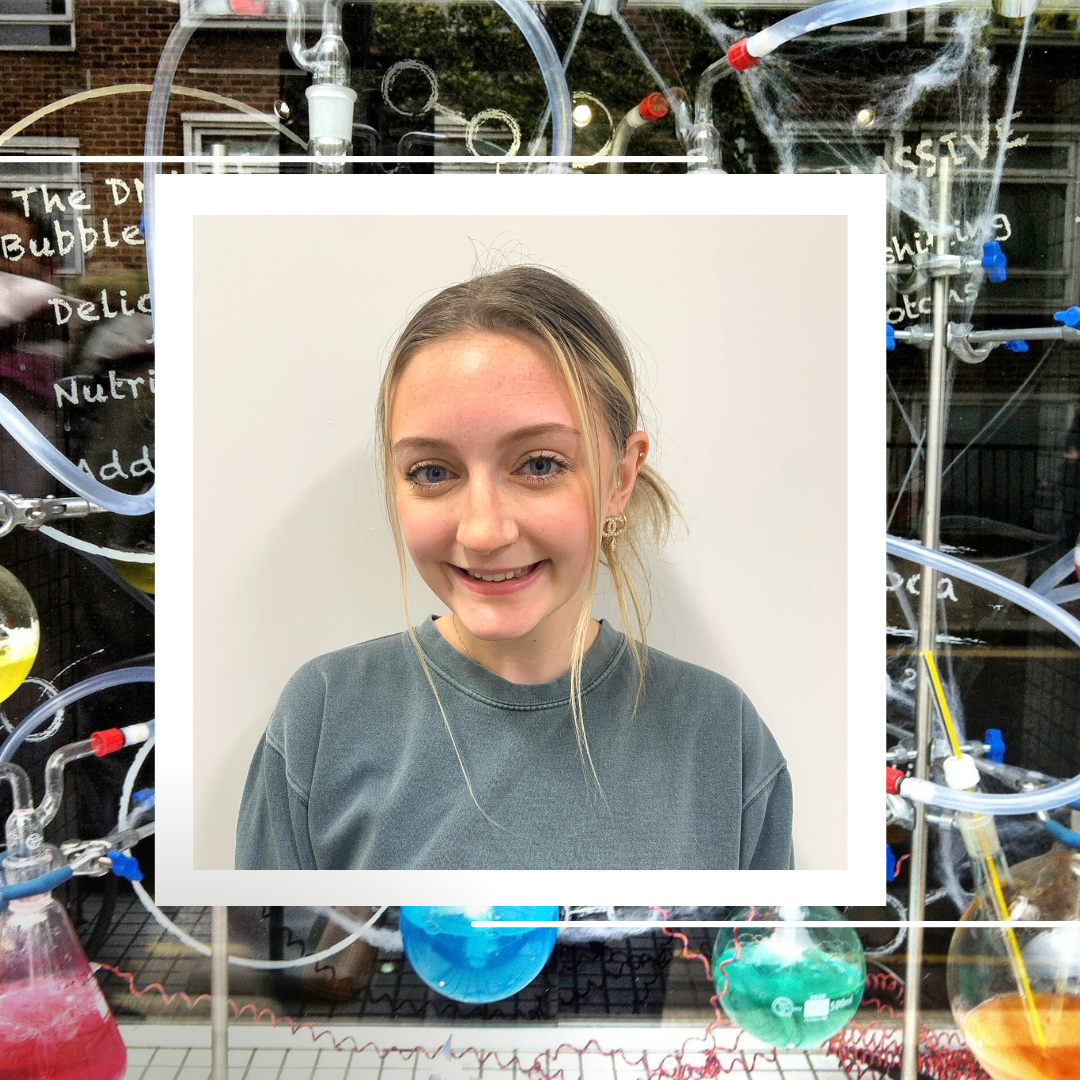 Annika Lindstrom (She/Her)
Annika graduated top of her high school class as Valedictorian and has had amazing success with all of her students! Annika is currently in her fourth year at Memorial University, completing a Bachelor of Science majoring in Comparative Biology. Annika is working towards pursuing a career as a Veterinarian. Annika's approach to tutoring enables her to work with a variety of learning styles as she strives to lead her students to success.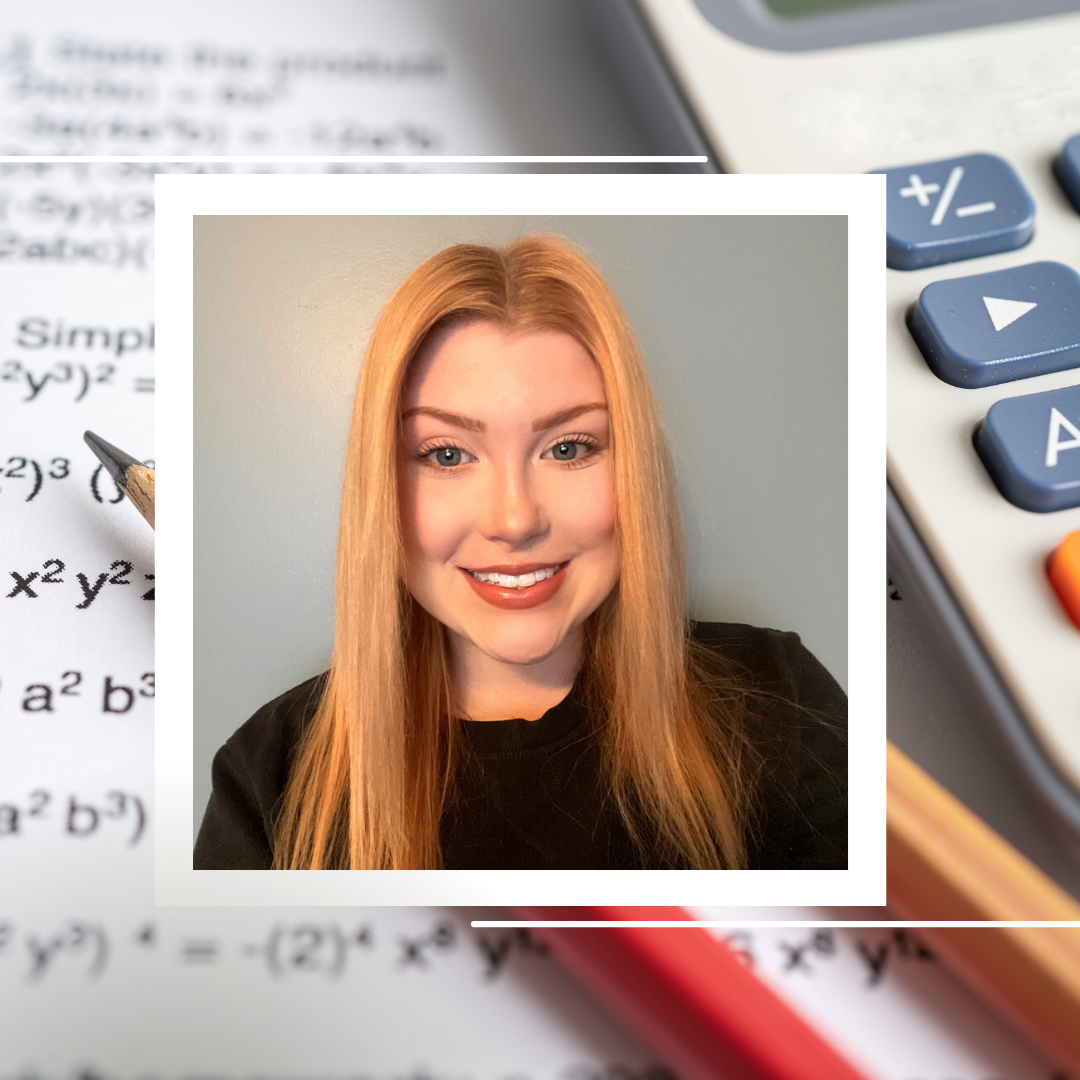 Ally Cleary (She/Her)
Ally is an undergraduate student at Memorial University, majoring in History and minoring in Religion. She has over 5 years of tutoring experience. Ally enjoys helping others succeed academically and expanding their love for learning. She has experience tutoring a variety of subjects including academic, and advanced high school Math, high school level Physics, and high school level English. Throughout her years of tutoring, Ally has discovered that each student has their own unique learning style. She recognizes that each student requires different methods of tutoring to achieve academic success, and become more confident in their work!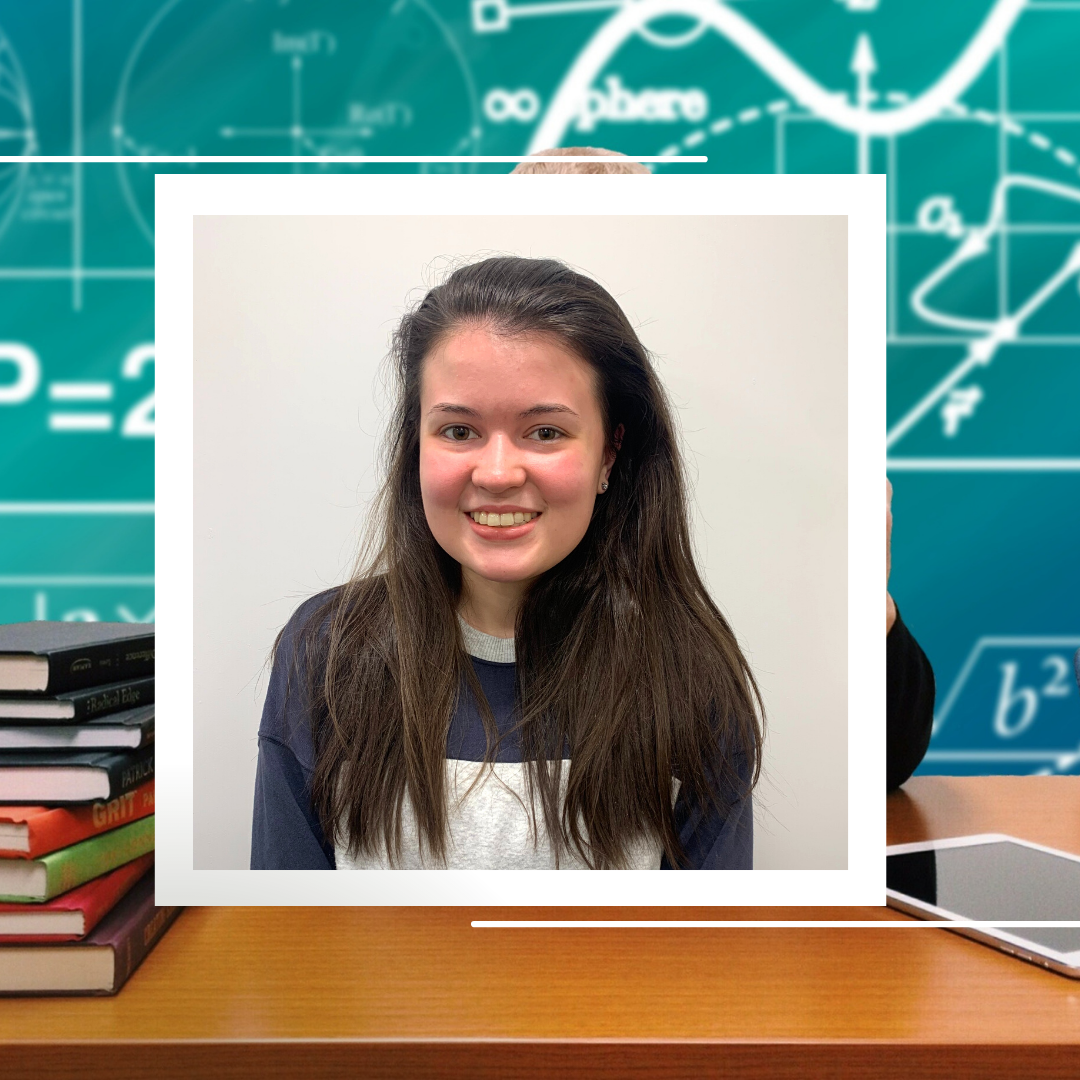 Victoria Samson (She/Her)
Victoria is currently completing her fourth year of a Business Commerce Degree at Memorial University. She specializes in high school level advanced math courses including calculus, high school level physics, and high school level English courses. She is committed to supporting her students on their educational journey and helping them to achieve academic excellence. For Victoria, academic support is not the only important component of education, she also enjoys building a connection with each student.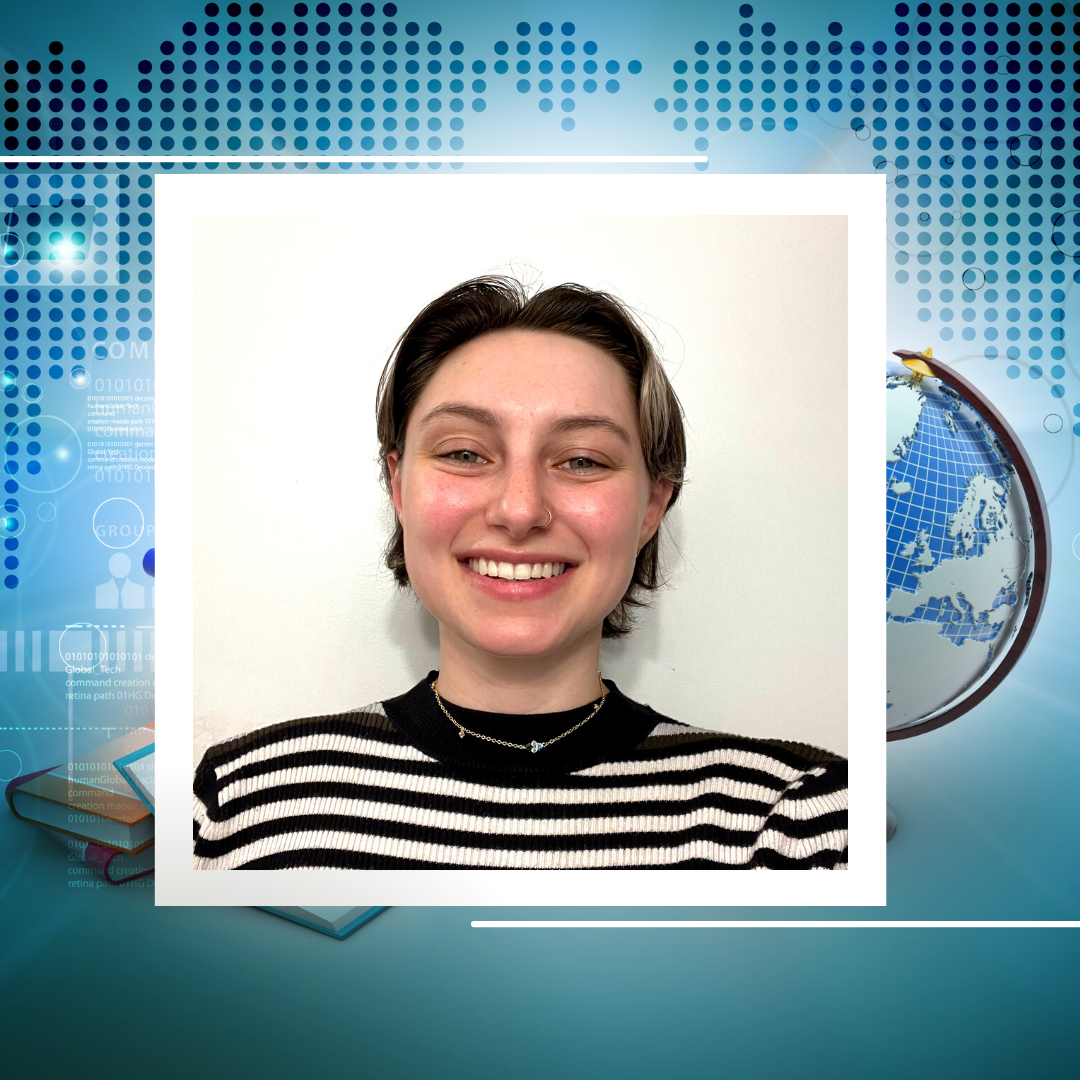 Brianne Chafe (She/Her)
Brianne is an undergraduate student at Memorial University of Newfoundland and Labrador majoring in Physical Education and a minoring in History. Brianne has a passion for education and had the opportunity to complete a Physical Education practicum with students ranging from grades K-8. During this, she had the opportunity to step into a teaching role and discovered that forming a connection with students and educating youth is one of her many passions. Brianne strives to create environments where all individuals feel safe and included.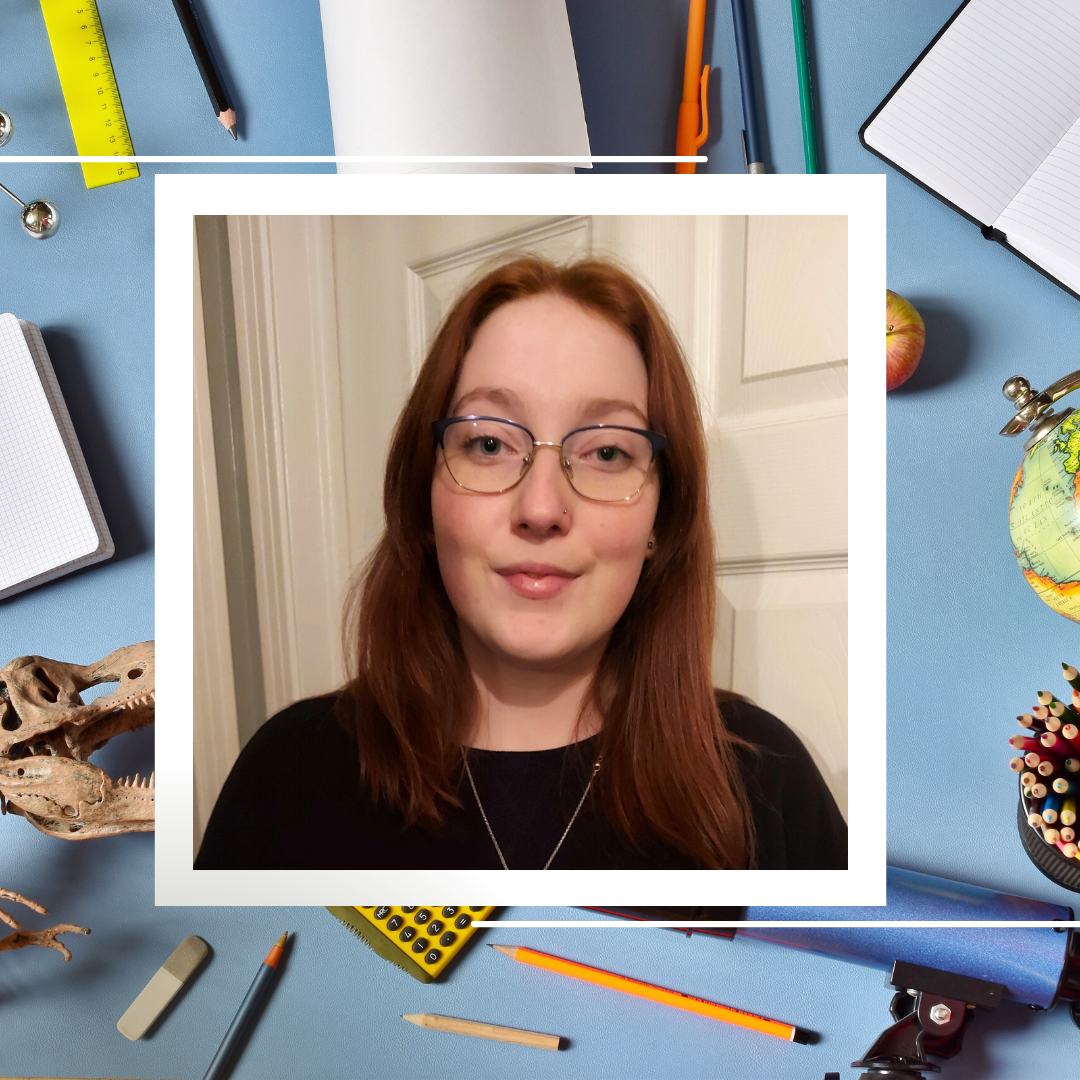 Emily Spurrell (She/Her)
Emily has been a valued EDUCO team member for the past 4 years. She is a second-year Bachelor of Process Engineering Student at Memorial University and is working towards pursuing a career in medicine. Emily takes a client-centered approach to tutoring which enables her to work with a variety of styles as she focuses on helping students understand the material by allowing them to lead the way. Emily specializes in K-6 math courses, junior high level math courses (English and French), high school level math and high school level chemistry. Emily is also able to academically support students with university level chemistry courses (1050/1051). She has also worked with some basic courses from CONA.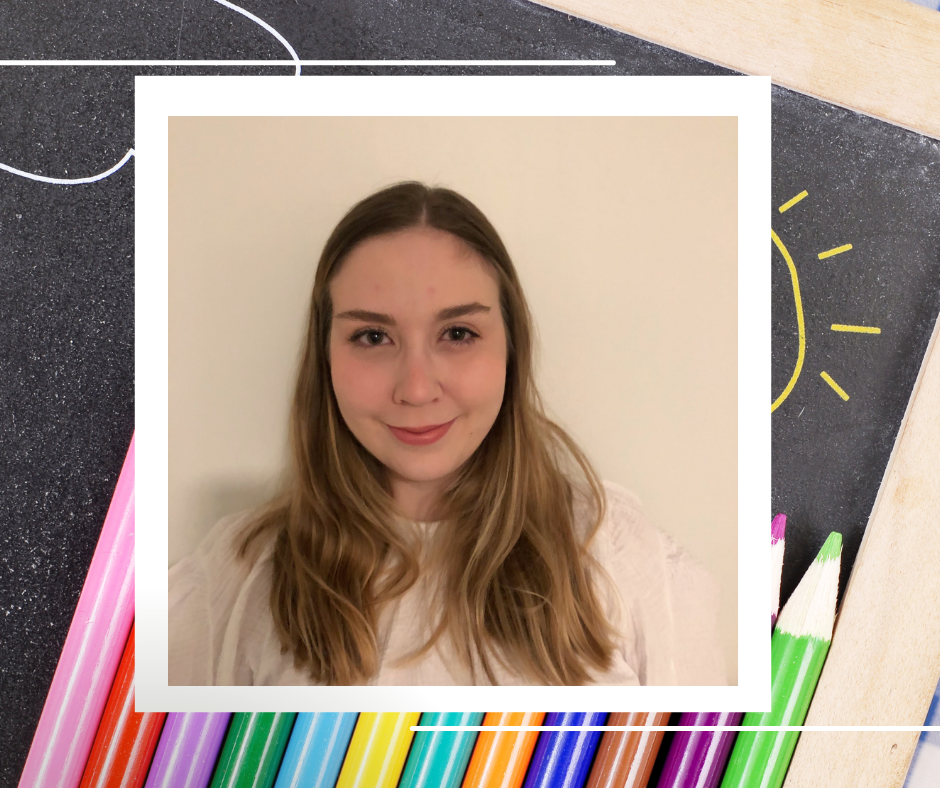 Krista Butler (She/Her)
Krista is currently completing the Primary/Elementary French Immersion program at Memorial University. She graduated with a Bachelor of Arts Degree in Spring 2021 with a double major in French and English. Krista has a great background in reading and writing, thanks to her French and English degree, and therefore, is so excited to be able to help students with these skills, both in French and English.  Krista is passionate about helping students learn and excel in their studies. Krista is grateful for the opportunity to build confidence while encouraging her students to achieve their own lifelong love of learning!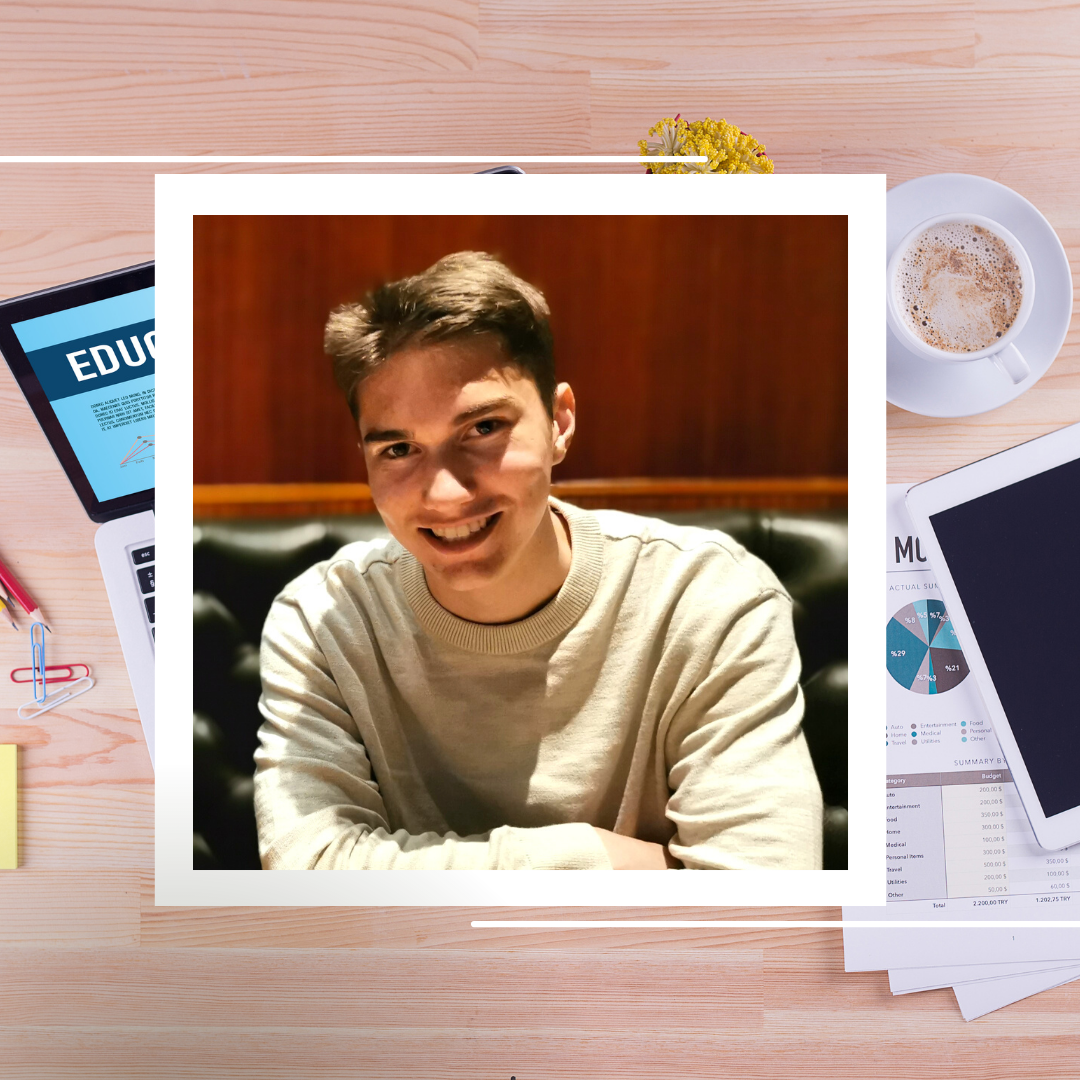 Patrick King (He/Him)
Patrick is a third-year student at Memorial University studying Computer Science and Pure Mathematics. As an educator, Patrick academically supports students with junior high math courses, high school math courses (Academic, Advanced, Calculus), and introductory level university math courses (Math 1090, 1000, 1001, etc.). Patrick became interested in mathematics when he was in high school and wanted to pursue further studies in the broad subject area. Whenever Patrick should be studying but decides to take a break, he enjoys spending time outdoors going on walks and hikes, playing and listening to music, watching television or movies, and of course, spending time with friends or family (especially his dog). Patrick is eager and excited to support you through your academic journey!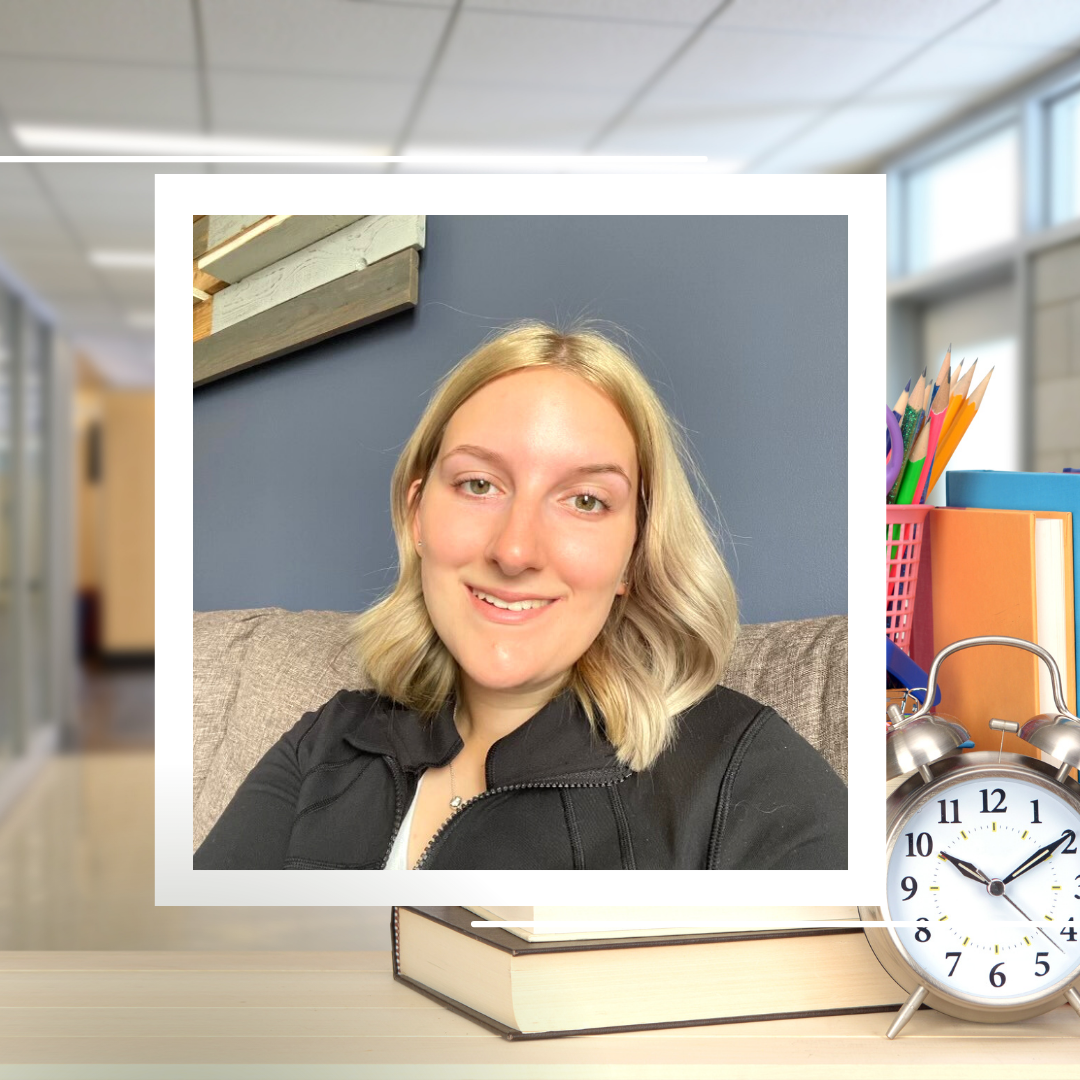 Alyssa Stone (She/Her)
Alyssa is an undergraduate student at Memorial University, with a focus area in English. She is currently in the works of completing a bachelor in primary education. Alyssa has much experience when it comes to working with kids and wants nothing more than to help them strive and achieve their goals both academically and personally. She specializes in all courses primary/elementary related along with English courses of all levels and some French and science courses at the Junior High Level. Alyssa believes that building a strong connection with the student helps her to pick the best teaching approach that bests suits each child's individual needs.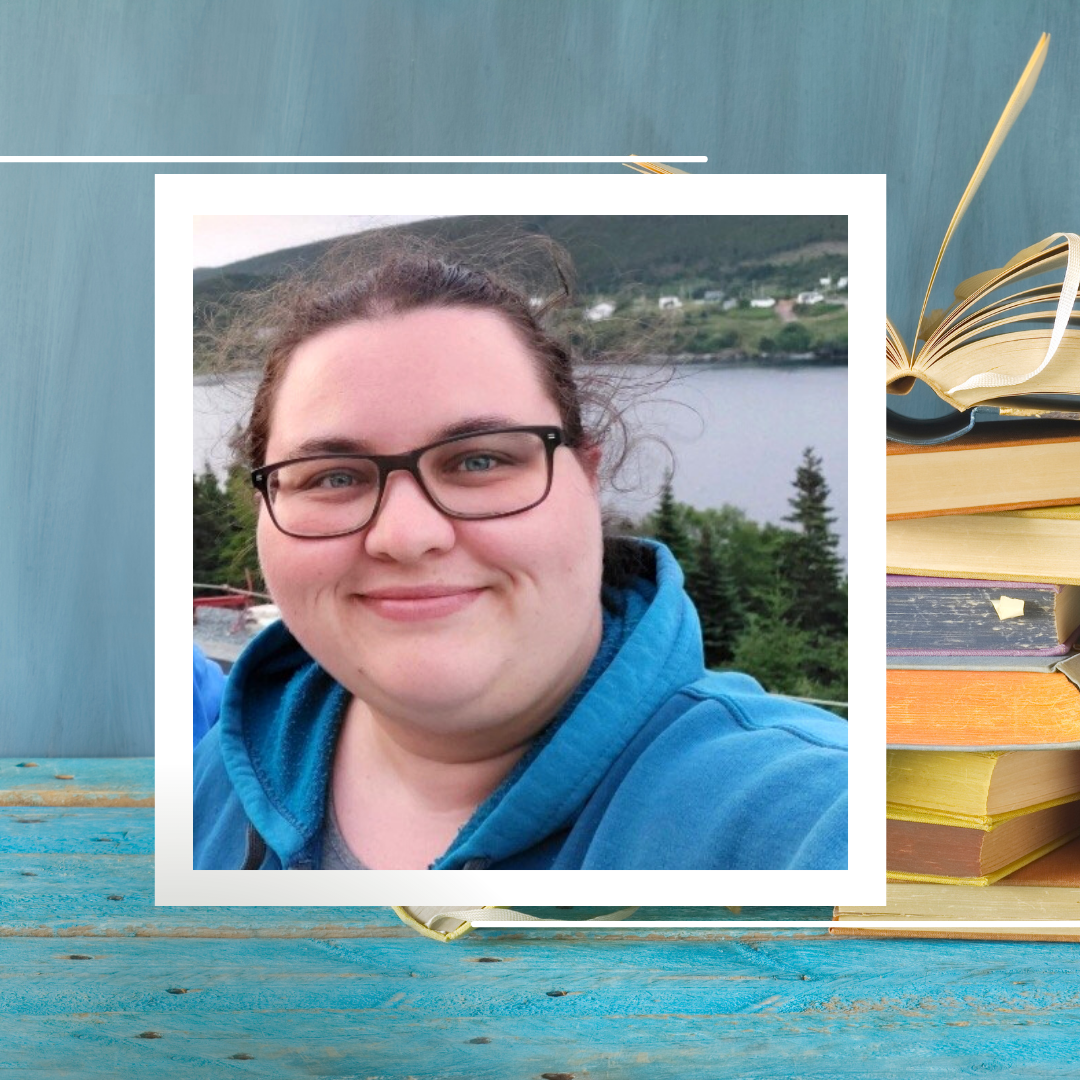 Kristin Mercer (She/Her)
Kristen has completed a variety of post secondary programs. She has a Bachelor of Arts from Memorial University with a double major in French and Folklore along with a minor in Psychology. She also has a Certificate in Office Administration. She is currently enrolled in the Bachelor of Education (Primary/Elementary) at MUN. Kristen has worked as a French tutor, and at an after-school program for multiple years. In her spare time she likes spending time outside and with her family and friends. She specializes mainly in K-6 reading and comprehension, but can also assist with select office admin courses (CNA). She looks forward to helping you achieve success!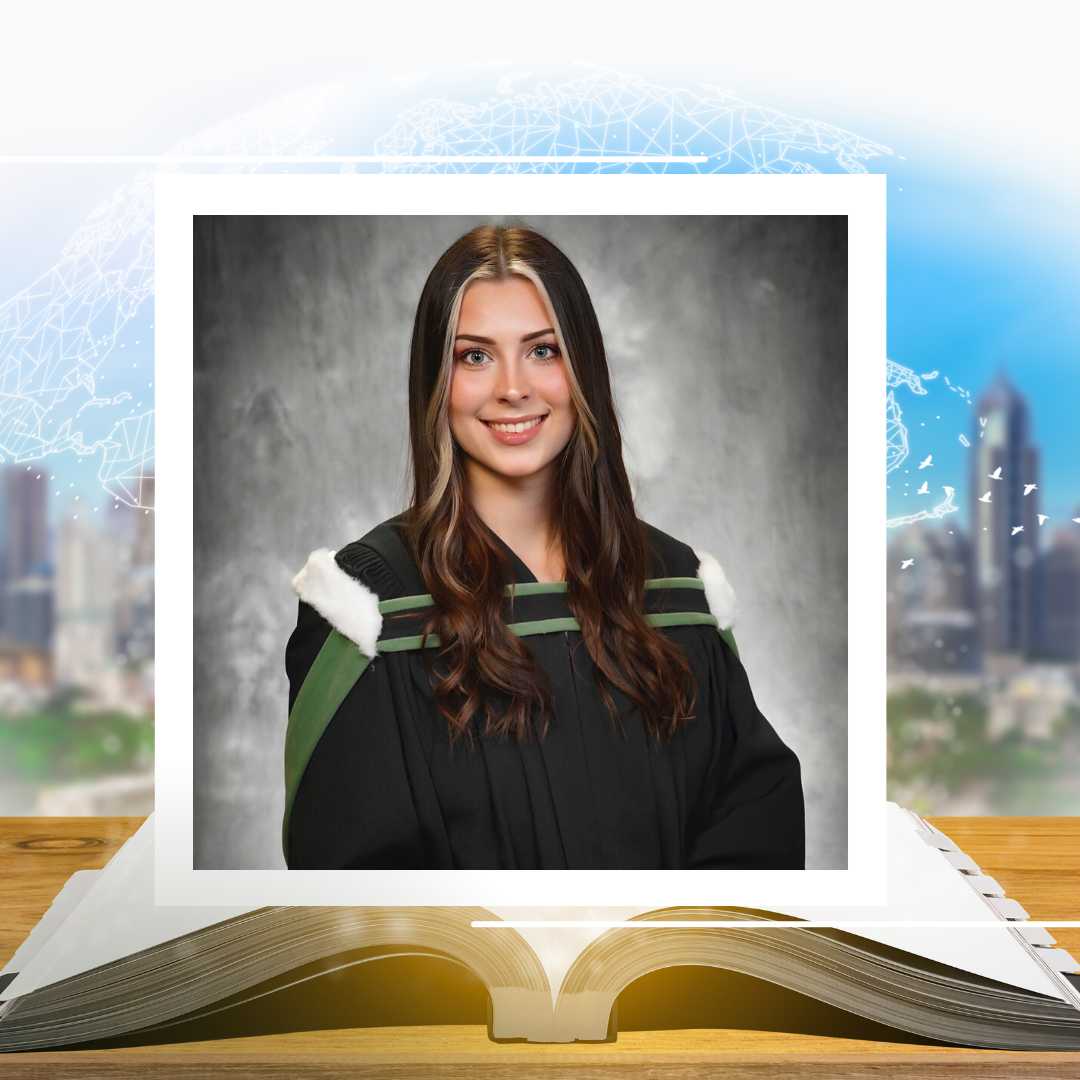 Stephanie Thordarson (She/Her)
Stephanie is an undergraduate student at Memorial University. She completed her BPhyEd with a major in Physical Education and a minor in English. She is working towards completing her BEd intermediate and secondary. She is starting her first year tutoring with us but has many years of experience working with children. She recognizes all students have different approaches to learning and strives to help them succeed. Stephanie is passionate about helping people and thus, makes for a great tutor in helping encourage students to excel.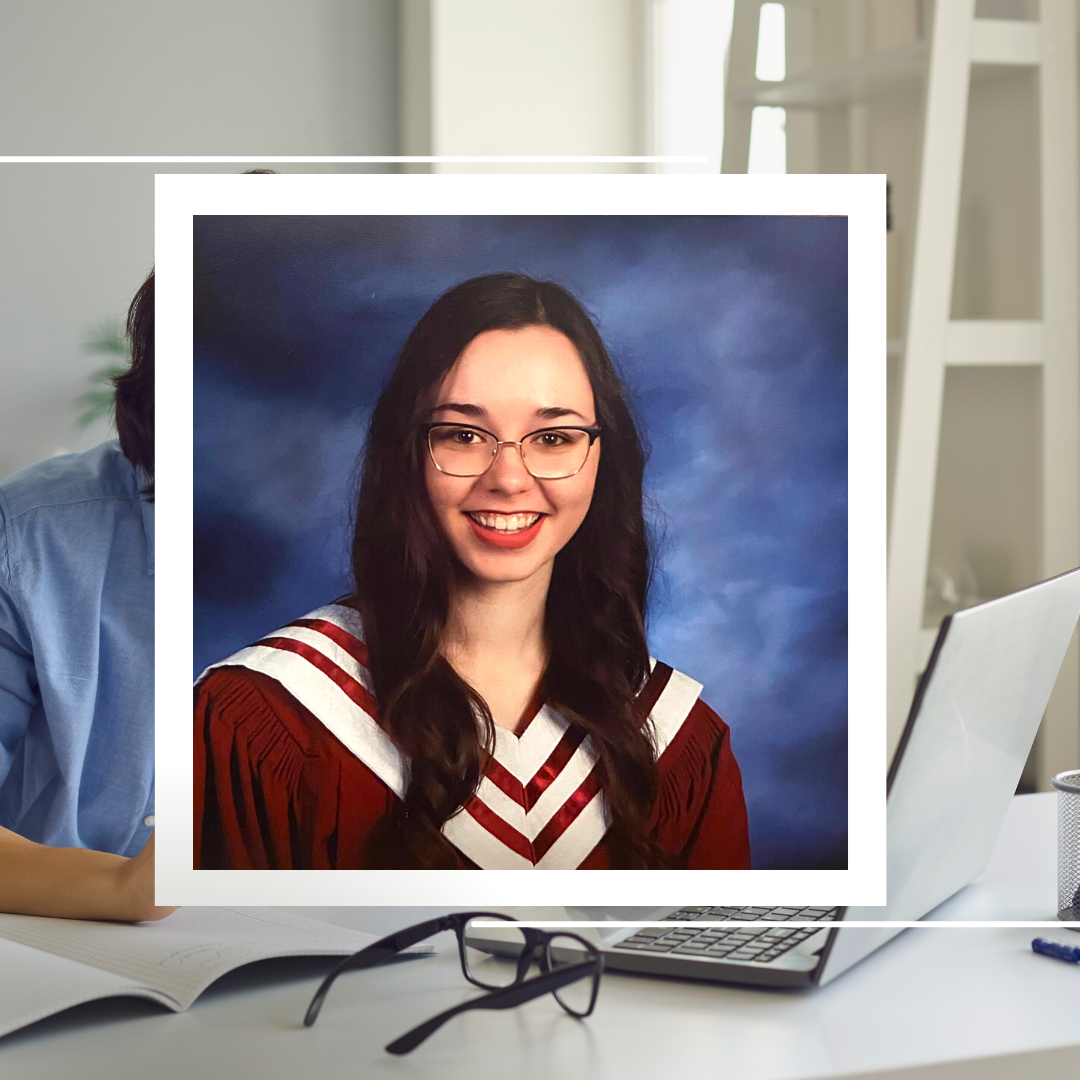 Kristina McGrath (She/Her)
Kristina is currently a 3rd year Undergraduate student at Memorial University working on her French Degree, and later pursuing Primary & Elementary Education. Kristina has always had a passion for teaching and has lots of experience working in After School Programs and extra curricular activities with children outside of school. Kristina takes pride in helping children excel to their best potential. She specializes in K-6 school level subjects along with reading and comprehension, and also some Junior High level courses. Kristina is looking forward to working with EDUCO Education to help students strive toward academic success and also start her journey of teaching!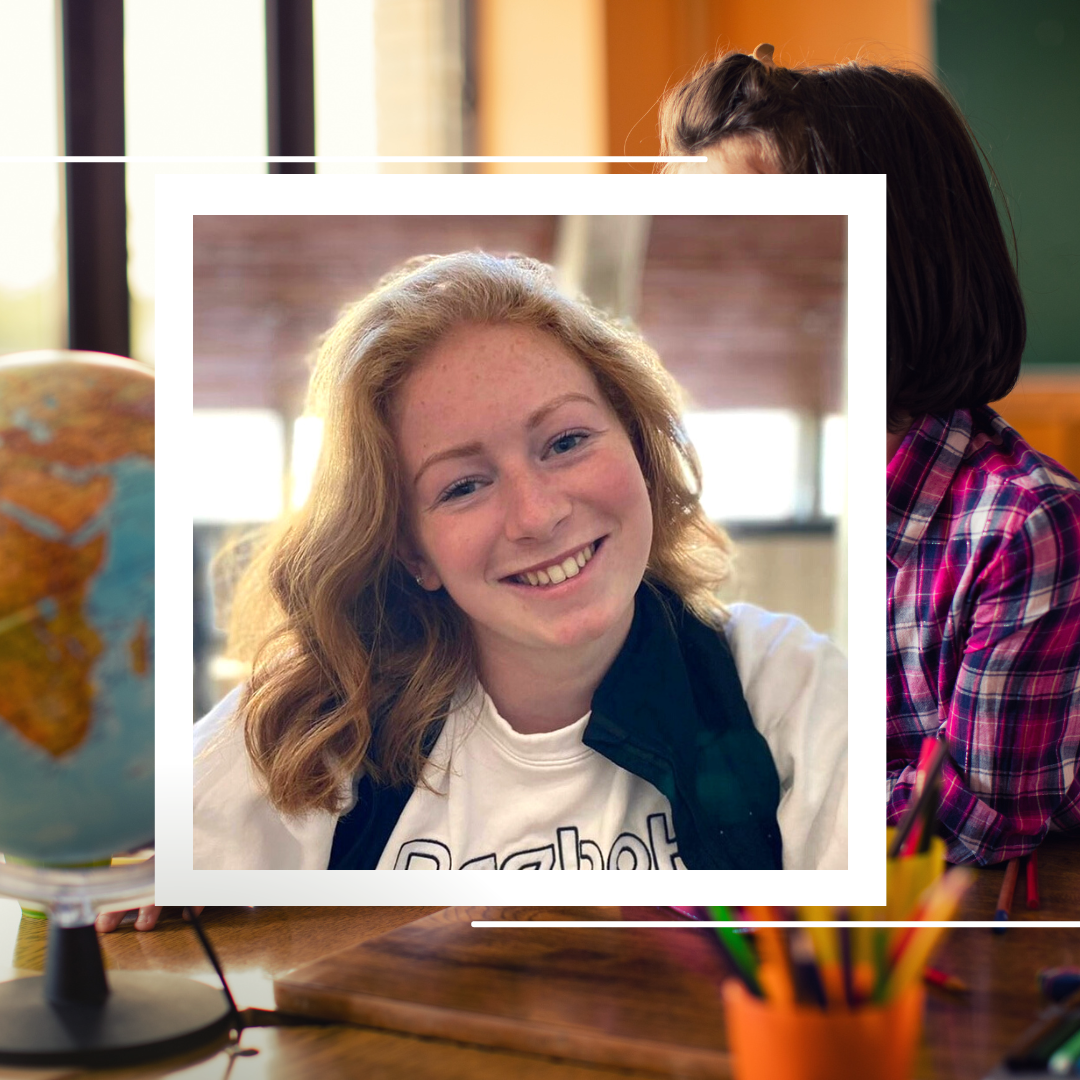 Brooke Andrews (She/Her)
Brooke is a second year undergraduate student at Memorial University majoring in Physical Education with a minor in French. Brooke graduated with High School with French Immersion (Honours) and successfully completed her DELF B1 exam for Bilingualism. Brooke's passion for learning and education began with her love for coaching both figure skating & soccer. She is excited to be part of the EDUCO family and pass on her love of learning with different styles of teaching to help her students with their own academic success. In her spare time, Brooke is part of the Human Kinetics and Recreation student society. She also enjoys volunteering,  playing sports and loves to hike on the many beautiful trails within the province.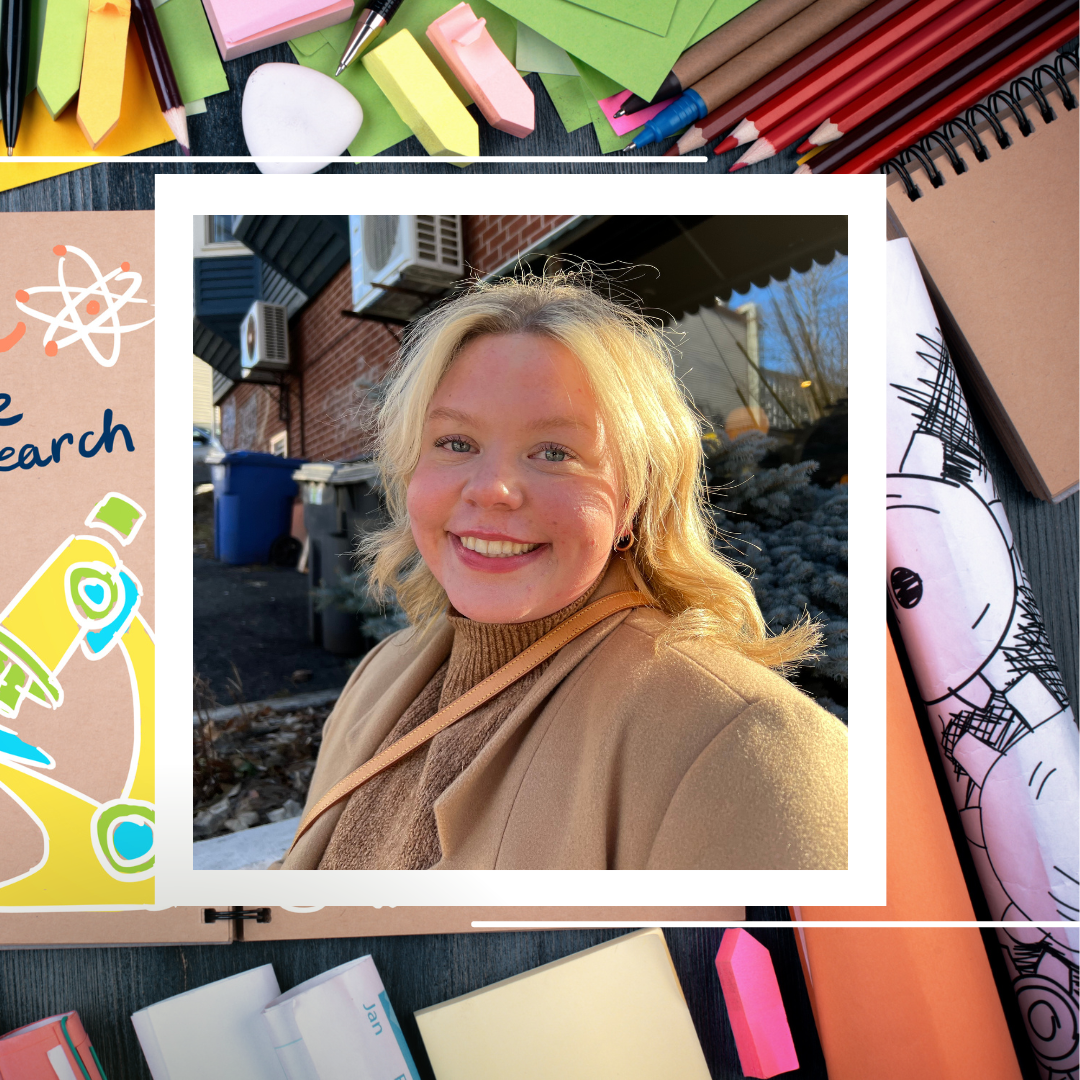 Jenna Hanrahan (She/Her)
Jenna is an undergraduate student at Memorial University where she is in her final year of a chemistry (biological) degree. She has a passion for learning and plans on perusing a Masters in Chemistry in the coming months. Jenna became interested in science and math at a very young age and loves helping others develop that passion. She believes that all students have unique ways of learning, and that we should embrace them rather than try to change them! When she's not studying she can be found in the lab working on research projects, shopping, or reading a good book! Jenna is super excited to be apart of the EDUCO team and to have the opportunity to help build your academic confidence!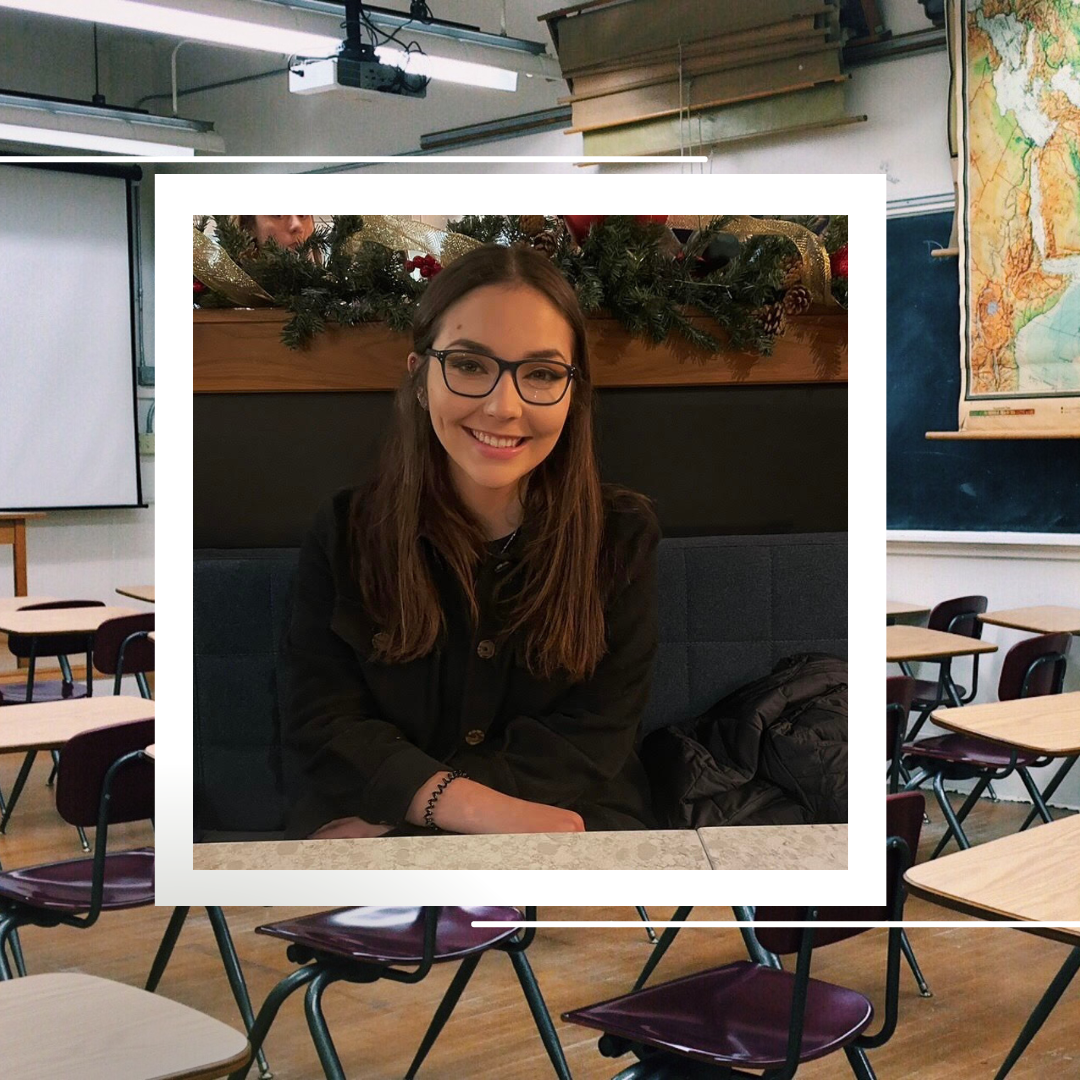 Amber Rideout (She/Her)
Amber is currently completing the B.Ed (Int/Sec) program at MUN. Before choosing this program, she graduated the university with a B. Arts majoring in French, with minors in Geography and Psychology. Amber is passionate about learning and is mindful of educational needs, whether it be in a group or one-on-on setting.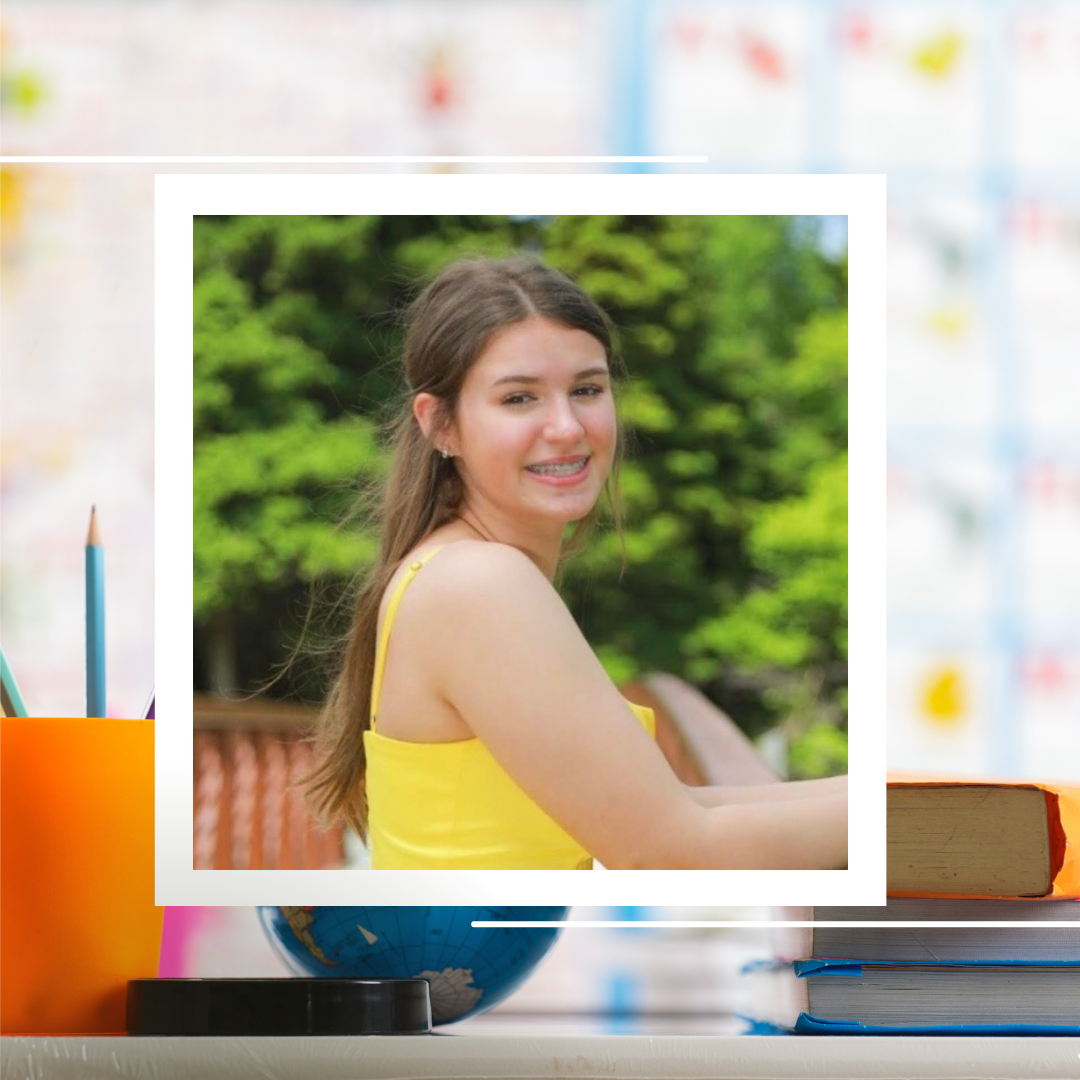 Robyn Harbin (She/Her)
Robyn is currently in her second year of a Bachelor's of Arts degree in pursuit of going into the Faculty of Education (Primary/Elementary) at MUN. She has always had a passion for helping others, which has lead to her ultimate goal of becoming an educator! In her spare time she coaches soccer where she can help kids improve their athletic ability! Tutoring is rewarding to Robyn because she is able to help her students reach their full potential. She feels an immense amount of pride in helping them in their accomplishments!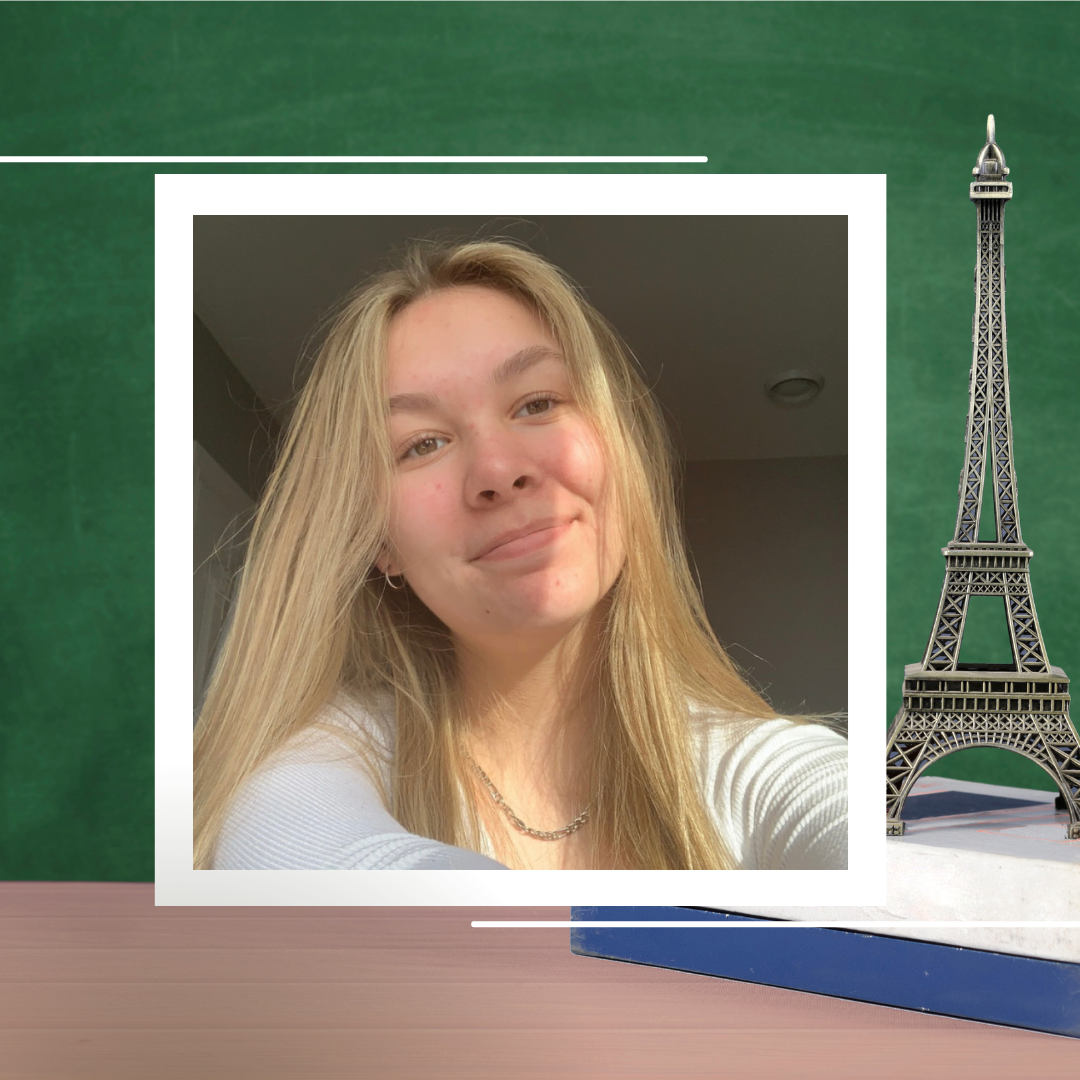 Perryn Newman (She/Her)
Perryn is a highschool student at Prince of Wales Collegiate. Previously, she attended École-des-Grands-Vents completely immersed in the francophone language and culture. This experience created an authentic French learning environment which helped her to quickly develop her French abilities becoming completely bilingual by the end of her elementary education. Perryn continued to pursue her French studies throughout junior high and high school, allowing her to have a very strong grasp on the French language. Furthermore, Perryn excels in the English language. Expressing herself through writing is something that she has an aptitude for. She is excited to join the Educo Team and looks forward to working with all her students to further their French and English education. 
Request a Private Tutor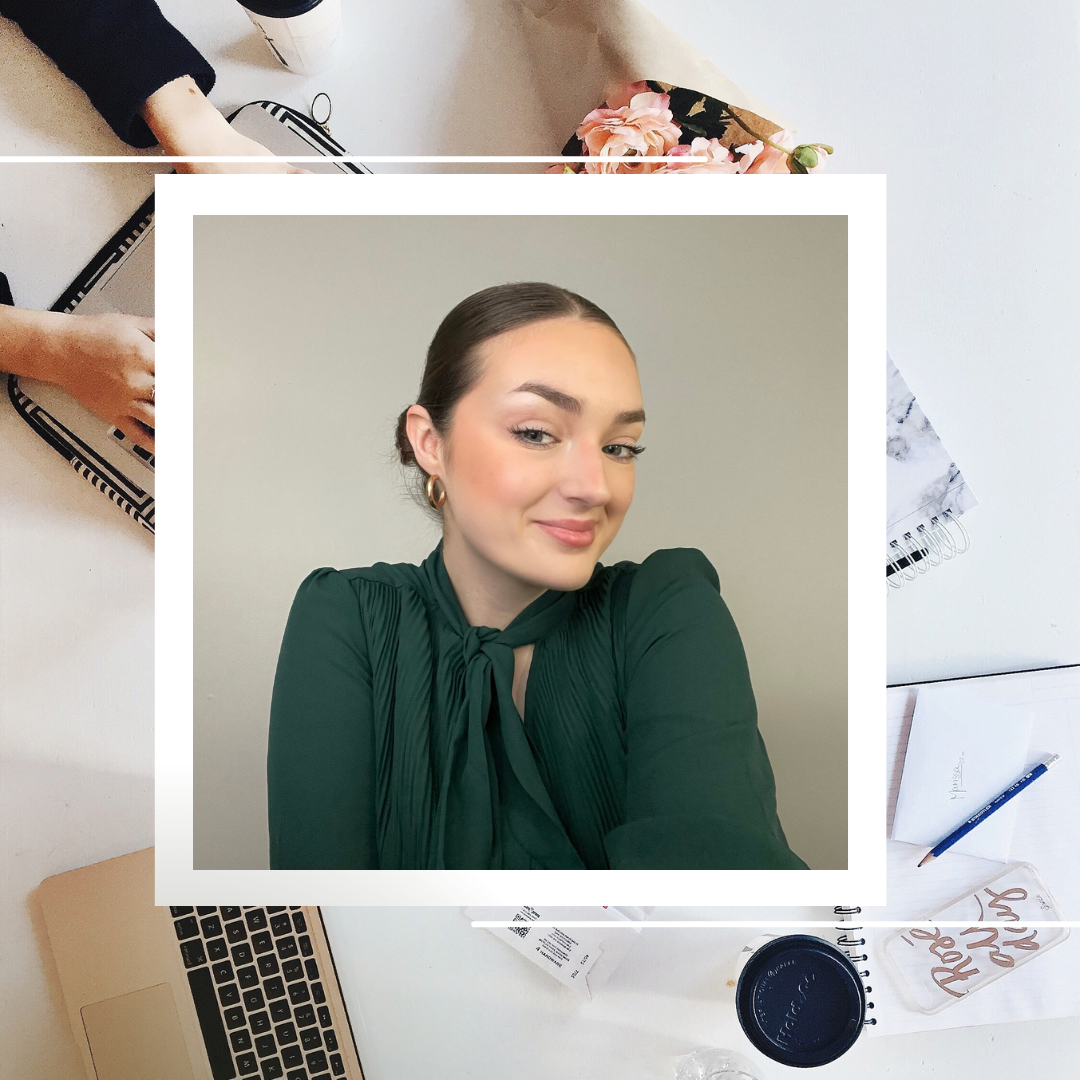 Victoria Easton (She/Her)
Victoria is in her fourth year of a Bachelor of Commerce (co-op) degree at Memorial University. Victoria has previous experience working with small businesses, specifically in operations and marketing. In her free time, Victoria enjoys reading, hiking, spending time with her dogs, and coaching Artistic Swimming! She is excited to join the EDUCO team as a marketing and operations coordinator and watch EDUCO grow into a private education powerhouse.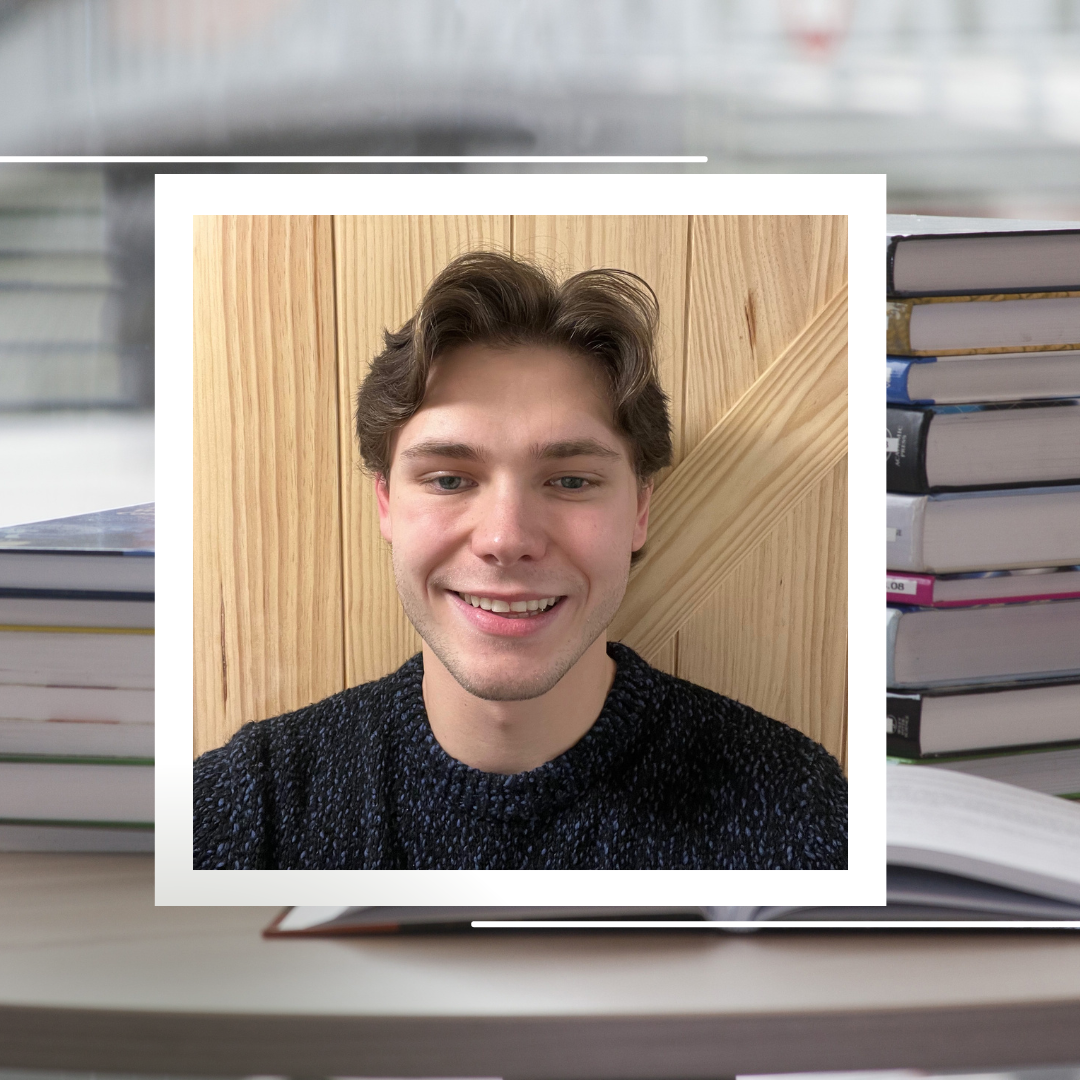 Parker White (He/Him)
Parker is a fourth-year undergraduate student at Memorial University, majoring in English and minoring in History. In addition, Parker is working towards a Bachelor of Education Degree at the Intermediate / Secondary level. Parker is passionate about working with others and is experienced in public relations. Parker's objective with EDUCO is to ensure students and educators have the right tools and resources to achieve the most successful educational aid and academic growth for the future.